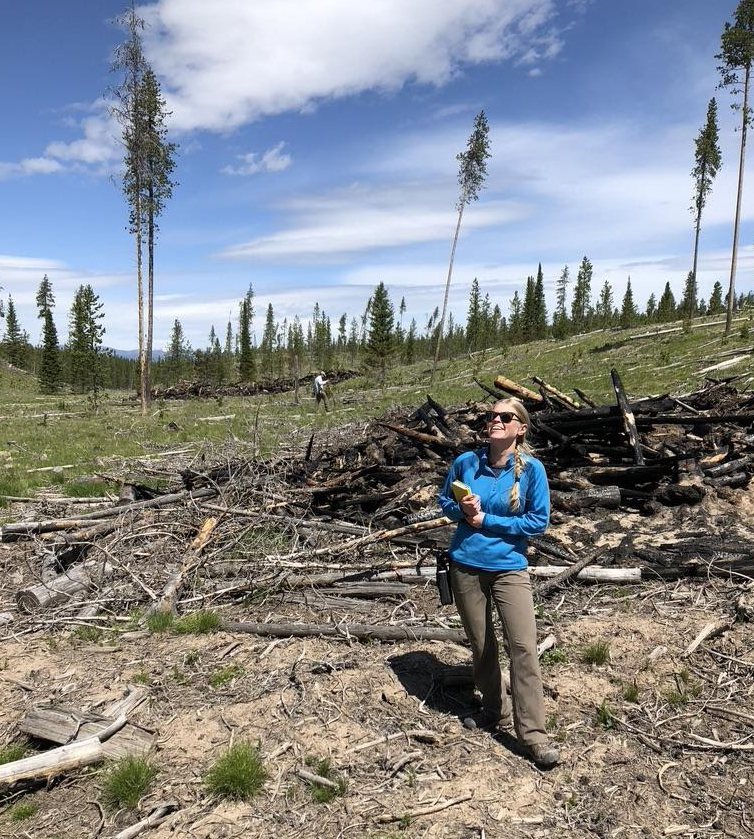 Above – Amelia Nelson by a pile burn scar near Bozeman, MT.
Members of the group spent a lot of time in the field in summer, collecting samples relating to our wildfire projects. In June, Amelia Nelson and Mike Wilkins were up in Montana, collecting ash material from large burn pile scars near Bozeman.
We also sampled from beaver ponds in the Ryan Fire burn scar on the CO-WY border. We were looking at microbial processes in sediments that interact with new compounds generated by wildfire.
Finally, we checked out recovery in some recent burn scars near Fort Collins and were encouraged to see signs of regrowth!